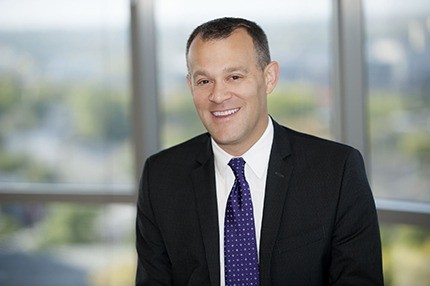 Practices
Education & Admissions
West Virginia University (B.A. 1997)
Widener University School of Law (J.D. 2000)
Supreme Court of the State of Delaware
United States Court of Appeals for the Third Circuit
United States District Court for the District of Delaware
Associations
Delaware State Bar Association; Member
Attorney Profile
Rob focuses his practice in Delaware's Court of Chancery, where he represents corporations, entities, fiduciaries, and stockholders in a wide range of corporate litigation, including fiduciary duty and class actions, governance disputes, appraisal actions, books and records actions, director election contests, contract disputes, and similar matters. Rob has tried cases to judgment in both the Court of Chancery and the Superior Court, and he regularly engages in appellate work in Delaware's Supreme Court, where he has argued cases before the court. Rob clerked in the Superior Court for The Honorable Joseph R. Slights, III during the 2001 term.
Experience
In January 2016, the Court of Chancery approved a $4.6 million settlement obtained on behalf of a class of common stockholders of Trados, Inc.
In InterDigital v. Wistron, Rob obtained a temporary restraining order requiring Wistron to stay an action pending in Taiwan. InterDigital, Inc. v. Wistron Corp., Del.  Ch., 2015 WL 4055373, Noble, V.C. (July 2, 2015).  InterDigital initiated the action in Delaware's Court of Chancery on June 5, but Wistron removed the matter to the District of Delaware on June 11.  Rob then obtained, on an emergency basis seven days after the removal, an order remanding the matter to the Court of Chancery.  The Court of Chancery entered a temporary restraining order on July 2, 2015.
Rob tried the first contested matter to reach judgment under Delaware's statute allowing the Court of Chancery to review and validate defective corporate acts, 8 Del. C. § 205, after which the Court retroactively validated several problematic stock issuances and re-established his clients' voting control of the company.   In re Numoda Corporation Shareholders Litigation, 2015 WL 402265 (Del. Ch. Jan. 30, 2015).